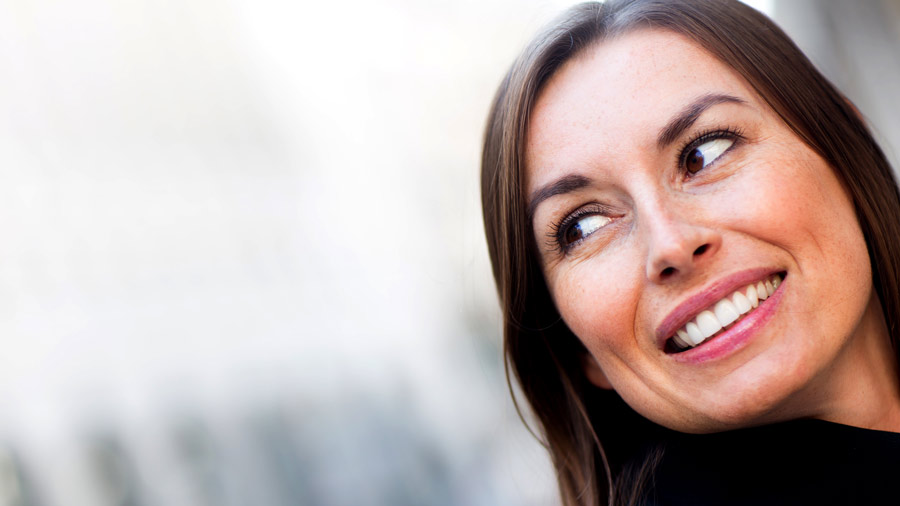 What is Cosmetic Dentistry?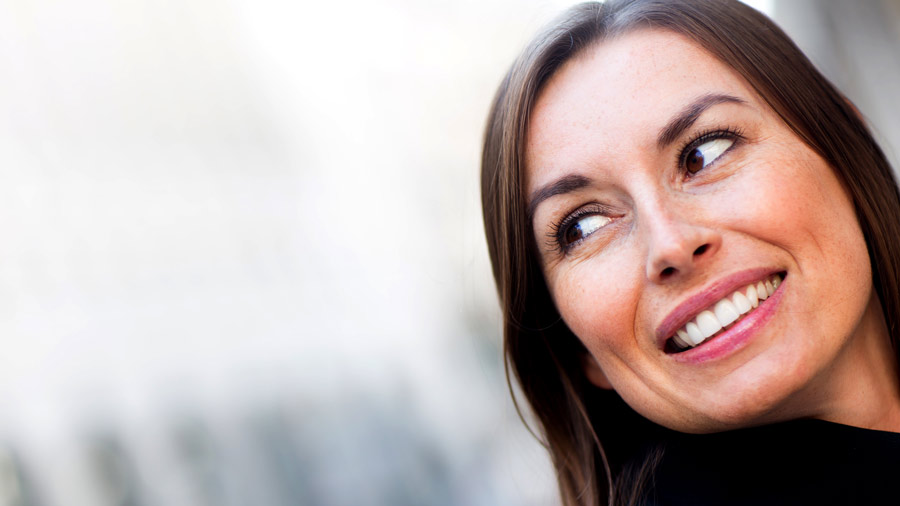 Do you ever hide your smile? Do you feel self-conscious of your front teeth? If so, it's time to schedule an appointment with our dentist. We can help you explore your options for cosmetic dentistry so you can start smiling with confidence. The goal of cosmetic dentistry is to improve the appearance of teeth that show when you smile and talk.
Cosmetic dentistry is able to fix:
Crooked teeth
Chipped tooth
Cracked tooth
Tooth discoloration
And more!
Zoom Teeth Whitening
Aren't getting the results you want with over-the-counter whitening strips and trays? Ask our Zoom teeth whitening. Zoom whitening can help whiten your teeth by up to eight shades in one appointment.
dentist if you're a candidate for
There are a wide variety of reasons for tooth discoloration and while many people can benefit from teeth whitening, not everyone will see the same results. This can be due to a number of things such as different causes for tooth discoloration, how severe the coloration is, the quality of your oral health, etc.
Teeth Whitening at Home
If you're interested in teeth whitening at home, ask your dentist to create a custom tray. During your first appointment with us, we'll take impressions of your teeth to send to the lab. When you return to our office later, your custom whitening tray will be ready. Our dentist may slightly adjust the fit of your tray so it sits comfortably in your mouth.
Porcelain Veneers
Veneers are wafer-thin teeth covers made of porcelain. Your dentist may recommend porcelain veneers if you have front teeth with slight chips, cracks, or stains. For example, we may recommend dental veneers for chipped tooth repair.
The entire veneers procedure takes two trips to our office. During your first appointment with us, we'll remove a small amount of enamel from the fronts of your receiving teeth. Next, we'll take dental impressions to send to the lab where your veneers will be made.
If you're worried about losing that enamel, you can rest assured it is only about half a millimeter. Plus, while it's not complete protection your veneer will take the initial impact of sugary/acidic drinks to help lessen tooth decay.
When you return for your second appointment, your veneers will be ready. Our dentist will make sure that your porcelain veneers are the right shape, fit, and color before bonding them to the fronts of your teeth.
Invisalign®
You don't have to be a teenager to start orthodontic treatment. If you've always felt self-conscious about your smile, ask our dentist if you're a candidate for Invisalign®. Many patients are able to achieve beautifully straight smiles in 12 months or less. However, it's important to remember that each patient is different.
Invisalign not only straightens teeth, but improves oral health. Dental plaque and tartar love to hide where toothbrush bristles can't reach. Fortunately, Invisalign straightens teeth so you can easily brush and floss.
Unlike traditional metal braces, Invisalign uses removable, plastic aligners that are not highly visible to friends, family, or coworkers. Many of our adult patients appreciate how clear aligners allow them to discreetly straighten teeth.
Teeth Bonding
Our dentist may recommend Dental bonding can also be used to fix irregularly shaped teeth or teeth with slight gaps. During your appointment, our dentist will apply a composite resin to the surface of your tooth. We then use an ultraviolet light or laser to harden the tooth-colored material.
to repair teeth with small chips, cracks, and cavities.
Tooth bonding can be a great alternative to porcelain veneers and crowns depending on your situation. This procedure removes the least if any enamel and is generally the most cost-effective. However, dental bonding may not last as long as a porcelain veneer so it's important to ask our cosmetic dentist which is right for you.
Request an Appointment
Dr. Gibson DDS and his team offer services for cosmetic dentistry so you can achieve your best smile. To request a consultation with our Columbus dentist, call Gibson Dental at (614) 878-9562.
Related Blog Posts
This blog post has been updated.